Matt Corral Scouting Report & 2022 NFL Draft Profile
Matt Corral NFL Draft Profile
| | |
| --- | --- |
| Position | QB |
| School | Ole Miss |
| Height | 6'1″ |
| Weight | 205 |
| 40-Yard Dash | 4.80 |
| 2021 Year | 22 |
| Classes | RS-Junior |
| Recruit. Stars | 4 |
| Projected Round | 3-4 |
Matt Corral NFL Draft Projections
A top-six quarterback in the 2018 class, Matt Corral was heavily recruited by the SEC and Pac-12, notably earning scholarship offers from Alabama and USC, but he settled on Ole Miss, where he was drawn to head coach Matt Luke's offense.
As a general rule, if you're a quarterback and you can play for a coach with two first names, you do it.
After redshirting behind senior Jordan Ta'amu in 2018, Corral opened the 2019 season as the starter, but he missed a couple of games in the middle of the year due to injury, and when he returned, he was forced to split snaps with backup dual-threat quarterback John Rhys Plumlee, who largely outplayed him as the team limped to a 4-8 finish in Luke's final season with Mississippi.
Under new head coach Lane Kiffin, Corral beat out Rhys Plumlee for the starting job in 2020, and in Kiffin's high-scoring offense (39.2 points per game, No. 14 nationally, Corral had one of the most impressive passing campaigns in the nation (10.1 adjusted yards per try, No. 6 in Power Five
With a similar — or maybe even better? — performance in 2021, Corral could be one of the top quarterbacks selected in the 2022 draft.
Matt Corral Scouting Report
Strengths
Natural talent in throwing
Accurate in all fields.
Aggressive in attacking defenses deep.
Poor athleticism (4.80 40-yard sprint at 196 pounds when I was a recruit).
Weaknesses
Undersized (6-foot-1, 205 pounds).
Stat-inflating offensive system.
Gun-slinging mentality results in turnovers (14 interceptions from 10 games last year).
Without No. 1 receiver Elijah Moore (NFL) in 2021.
Matt Corral Stats
Passing Production
2020 (10 games) 326-3,337-29-14 passing | 70.9% completion rate
2019 (10 Games) 178-1,362-6-3 passing | 59.0% completion rate
2018 (4 games) 22-239-2-1 passing | 72.7% completion rate
Rushing Production
2020 (10 games) 112-506-4 rushing | 4.5 yards per carry
2019 (10 Games) 57-135-1 rushing | 2.4 yards per carry
2018 (4 games) 13-83-2 rushing | 6.4 yards per carry
*Includes Sacks
Matt Corral & Ole Miss Betting Odds
Here are the top odds for different Matt Corral and Mississippi betting markets, as of May 28, 2021. Here are reviews about the top online sportsbooks.
Matt Corral to be No. 1 Draft Pick in 2022:N/A
Matt Corral wins the Heisman Trophy+3300 at bet365
Ole Miss to win the National ChampionshipWilliam Hill +15000
Ole Miss wins the Southeastern ConferenceFanDuel: +3000
Ole Miss Wins the SEC West DivisionDraftKings: +1200
Ole Miss Wins Total, Over 7.5DraftKings: -139
Ole Miss Wins Total, Less Than 7.5+110 at PointsBet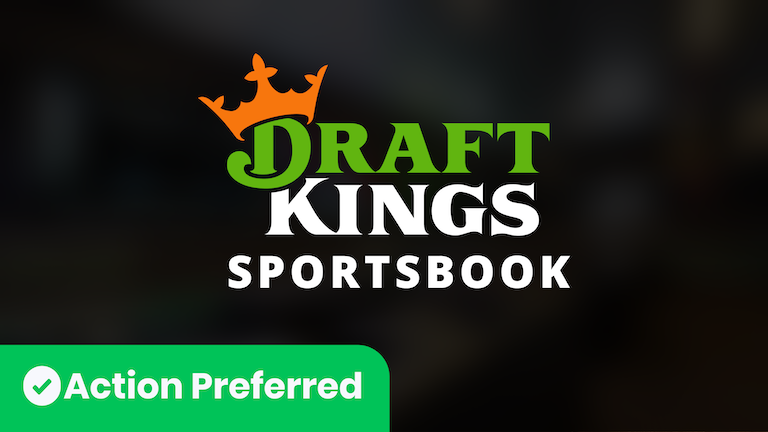 You can get a $1,000 deposit bonus





Bonus: 20% on your first deposit


Maximum bonus is $1,000


Action's Preferred Sportbook





Bet Now



Matt Corral & Ole Miss Market Analysis
Given what has happened with Corral's odds in the Heisman Trophy market, it's weird that he has no posted odds to be the No. No. 1.
Corral is a good player: He's the No. Pro Football Focus: 6 college football returning quarterbacks
Returning FBS QBs have the highest percentage of accurate/on-target passes of throws of 10+ yards, per @PFF:
🔸 Sam Howell, UNC — 55%
🔸 Matt Corral, Ole Miss — 55%
🔸 Spencer Rattler, Oklahoma — 54%
— Austin Gayle (@PFF_AustinGayle) May 27, 2021
Corral was +5000 at the Heisman market in March. Now, the best number I can find is +3300, but he's +2000 to +3000 at most sportsbooks, where only a handful of players have shorter odds to win the award.
Corral is alive and well as a Heisman nominee.
We all agree that Matt Corral, PFF's 15th highest-graded QB, will win the Heisman next season. I thought I would get the hype train started with a breakdown this amazing deep throw where he manipulates defense with his eyes. pic.twitter.com/zS6nnGHSob
— seth galina (@pff_seth) December 2, 2020
Corral isn't likely to go No. He is unlikely to be No. 1, but if Corral wins the Heisman, he could very well be Baker Mayfield-esque as the top overall pick for 2022. Corral is small for the position, but in Kiffin's offense, he could put up huge numbers in 2021, and he's good enough as a runner not to be viewed as a Mac Jones-like pocket-only passer.
Check out the Heisman winning quarterbacks.
Sam Bradford (2008)No. 2010 No.
Cam Newton (2010)No. 2011 No.
Robert Griffin III (2011)2012 No. 2012 No.
Johnny Manziel (2012):2014 No. 2014 No.
Jameis Winston (2013):2015 No. 2015 No.
Marcus Mariota (2014):2015 No. 2015 No.
Lamar Jackson (2016):2018 No. 32 picks
Baker Mayfield, 2017:2018 No. 2018 No.
Kyler Murray (2018):2019 No. 2019 No.
Joe Burrow (2019).2020 No. 2020 No.
Sixteen of them were selected at the top, while two others went No. 2.
If books post No. If Corral has odds of winning before the season begins, I'm very curious to find out what those odds are.
I don't have a strong lean on Ole Miss either way, but if you are bullish on Corral, then you might want to look at the Rebels to win the national title at +15000.
On the negative side: In his college football win total projections, Collin Wilson has Mississippi slated for 7.35 wins, so there's some value on the win total under at plus money.
Positive side: Mississippi has the highest return production in the SEC, and it avoids matchups against Georgia and Florida (per). Pete Ruden. If Corral improves upon his 2020 season and the Rebels win the SEC with a couple of lucky breaks, it's not hard to imagine them winning a national title.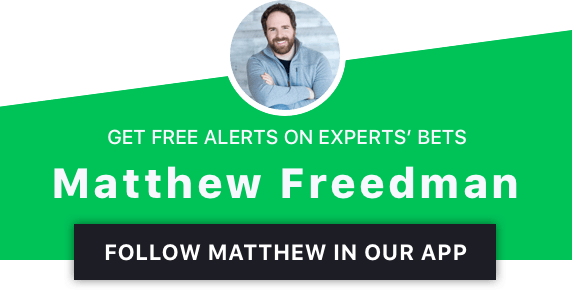 Matthew Freedman can be found at 1,051-849-337 (+92.6 units), overall betting on NFL. You can follow him in our free app.
What would you rate this article?
Source * www.actionnetwork.com – * Source link